Client Story: Green Mountain
"Tier Certification has proven critical in many of our client's decisions to move to Green Mountain. In addition to the importance of the certification itself, the process of the certification helped us to continue to professionalize and streamline our operations."

"We believe that the future will dictate that a quality data centre provider will have their data centres and their operational processes certified by Uptime Institute."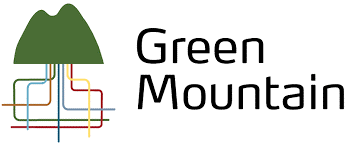 Svein Atle Hagaseth
CSO,Green Mountain
The Challenge
Norway's
Green Mountain
designs, builds and operates high security, wholesale colocation data centres. 该公司是此行业的最大型运营商之一,客户遍布金融、IT、政府、保健及石油和天然气领域,位于挪威斯塔万格和泰勒马克,已制定进一步的发展计划。Green Mountain targets the high-end data centre market, primarily companies requiring high availability, high-quality services. Green Mountain needed to clearly illustrate to those customers and prospects what it means to be high-quality and high availability, for those customers requiring 100% uptime for their mission-critical operations.

解决方案
Green Mountain operates two Uptime Institute Tier III certified data centres in Norway, both on 100% low-cost renewable power. The two data centres, DC1-Stavanger and DC2-Telemark were the first Nordic colocation facilities to achieve Uptime Institute Tier III certification. The Stavanger data centre is built deep inside a mountain in a former high-security NATO ammunition storage facility on the west coast of Norway. The data centre benefits from free cooling from the adjacent fjord, achieving world-class efficiency. At the same time, it leverages abundant access to low cost, renewable hydropower. 泰勒马克(DC2-泰勒马克)的数据中心位于泰勒马克地区的尤坎镇 (Rjukan),这里是挪威水力发电的核心位置。附近有六个大型发电站,是欧洲最强大的发电场所。Through the data centres and by partnering with high-quality providers, Green Mountain aims to offer even better value to customers and provide efficient and sustainable choices for colocation – green colocation.

Green Mountain 已获得 Tier III Certification of Constructed Facility,进一步向客户验证和证明其高可用性声明。他们想确保与 Uptime Institute 专家团队合作将他们的流程制作成文档,了解可能发生的任何场景,以及如何处理任何问题。
"High quality means Uptime Institute Tier Certification. We are not only saying we have very good data centres, we back it up."
"The Uptime Institute Tier Standard is the only standard worldwide that certified data centre infrastructure to this level of quality. We prove our quality through Uptime Institute"

Svein Atle Hagaseth
CSO,Green Mountain

成果
Green Mountain 认为,Uptime Institute Tier III 认证状况提高了他们的以下能力:
Appeal to high-end customers and improve competitive positioning in the market by differentiating the company's sustainability, strength and proven methodology
Attain further operational efficiencies within the facilities, improving performance, efficiency, and reliability of critical infrastructure
"Any customer with mission-critical data should require their suppliers to be Tier Certified by Uptime Institute. This is the only way for a customer to know that their data centre is built and operated to secure the high level of quality that customers need," said Svein Atle Hagaseth, CSO, Green Mountain
---