Uptime Institute 情报
Uptime Institute 情报实践致力于识别、分析和清楚解释关键任务基础设施行业的趋势、技术和不断变化的业务,以便我们的客户做出经过深思熟虑的明智决策,探索新的机会,并降低其面临的风险。

凭借超过 25 年来深厚的实践专业知识和研究经验,以及客户、合作伙伴和员工的全球网络,我们的团队能够审查任务关键型基础设施的设计、运行和经济性、创新的颠覆性承诺,以及日常管理的实践能力。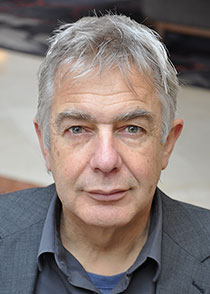 "我们通过对关键基础设施和 IT 的深刻理解,帮助客户解决高阶问题。25 多年来,Uptime Institute 始终为客户提供实用和战略性的帮助,没有偏见或相互冲突的背后动机。我们的分析师和顾问网络可以利用其深厚的知识,以及我们庞大客户群的集体经验 – 我们可以极为有效和快速地运用所有这些专业知识。"
Andy Lawrence,Uptime Institute 研究执行总监
联系我们
存有疑问或需要帮助?填写表格,我们将立即与您联系。
Uptime Institute Intelligence delivers content through a number of channels, including providing full access to all research to Uptime Institute Membership members, limited access to Uptime Institute Inside Track subscribers, as well as custom research and presentations for corporate clients.
If you operate or manage mission critical infrastructure, the best way to access Uptime Institute Intelligence material in all its forms is to join the global Uptime Institute Membership, with its Inside Track online community including direct access to our analyst team.
通过将 Uptime Institute 经验丰富的数据中心顾问与 Uptime Institute 情报分析师团队相配对,从而实现 Uptime Institute 情报。分析师观点与现场观点的结合在业务、应用、网络和物理层级提供了对尖端数据中心技术、IT 效率和优化趋势、数据中心最佳实践在设施和管理中的有效应用以及推动 IT 弹性最佳实践的独特见解。
Rhonda Ascierto is the Vice President of Research and a founding member of the Uptime Institute Intelligence practice. With two decades of experience in IT and business, she focuses on innovative and disruptive technologies in datacenters and critical infrastructure, including those enabling the efficient use of resources.
Rhonda Ascierto
Vice President, Research
Daniel Bizo serves as Research Director at Uptime Institute. Over the past 15 years, he has covered the business and technology of enterprise IT and infrastructure in various roles, the past ten years as an industry analyst and advisor.
Jacqueline Davis is a Research Associate at Uptime Institute covering global trends and technologies that underpin critical digital infrastructure. Her background includes environmental monitoring and data interpretation in the environmental compliance and health and safety fields.
Jacqueline Davis
Research Associate
Chris Brown serves as Chief Technical Officer of Uptime Institute. Brown currently oversees the organization's global team of data center consultants and experts. He has over two decades of experience in critical facilities, including in the technical areas of capacity planning, retrofitting, new facilities design and leading management and operations teams.
Chris Brown
Chief Technical Officer
Jay Dietrich is the Research Director of Sustainability at Uptime Institute. Dietrich looks beyond the hype to analyze the transformations required in energy and IT systems, data centers and software management systems, and intra-organizational collaboration, both within and between companies, to deliver sustainable data center operations.
Jay Dietrich
Research Director of Sustainability
Dr. Tomas Rahkonen is the Research Director of Distributed Data Centers at Uptime Institute. Rahkonen has spent the last 25 years in positions within the telecommunications, mobile communications, and data center sectors globally, and most recently served as the CTO of Flexenclosure, where he managed the design and delivery of prefab data centers across four continents.
Dr. Tomas Rahkonen
Research Director of Distributed Data Centers
David Mytton is a Research Affiliate at Uptime institute with a focus on sustainable computing. Before moving to the Centre for Environmental Policy at Imperial College London, he was the co-founder of a SaaS cloud monitoring company that was acquired in 2018.
David Mytton
Research Affiliate
Andy Lawrence is a founding member and the Executive Director of Research for Uptime Institute Intelligence, which analyzes and explains trends shaping the critical infrastructure industry. He has extensive experience analyzing developments in IT, emerging technologies, data centers and infrastructure, and advising companies on technical and business strategies.
Uptime Institute 情报提供各种研究成果。三种主要报告类型为:

咨询报告
权威、深入的报告,作为特定主题、技术或趋势的综合指南。
聚焦报告
此类报告探讨特定主题,通常由 Uptime Institute 全球顾问或技术合作伙伴/员工撰写。
更新报告
这些是关于行业趋势和技术的简短报告,定义不断变化的 IT 和数据中心格局。
Uptime Institute Intelligence also produces custom research for clients on demand, publishes some videos, conducts regular webinars, and hosts discussion roundtables for managers of critical infrastructure, both virtually and at Uptime Institute Membership meetings.



您可以通过点击以下任意报告,以访问一系列免费的可下载研究。
Uptime Institute 情报议程主要围绕三个关键领域:企业风险与治理、业务规划与运营,以及技术选择与战略。
企业风险与治理
混合云的管理挑战
停电和弹性
企业可持续性
生命安全与保障
业务规划和运营
企业容量和预算趋势
指标和 KPI
人员配置和运营
管理工具和软件
技术选择与战略
数据中心构建和形式因素
服务器和存储
云和 Colo 的选择与管理
破坏性创新
Uptime Institute 是世界领先企业信赖的顾问
Acxiom
Allinfnt 金融与科技发展有限公司
Allstate
AT&T
Bayer U.S. LLC
The Boeing Company
BMO Financial Group
Bradesco
Capital Group Companies Global
CGI
Chesapeake Energy
China Mobile
中国福利彩票
Colt Technology Services
Compass Datacenters
Cyxtera
Datacampus
Datacampus
Deere & Company
Department of Veterans Affairs
Depository Trust & Clearing Corporation
DigiPlex
Digital Realty Trust
Entel S.A. Chile
巴西易昆尼克斯
e-shelter
FannieMae
Fastweb
Fidelity Investments
第一国民银行
Fujitsu Services Limited
Green Mountain Data Centre
Highmark
华为
ING
Iron Mountain
Itau-Unibanco
JPMorgan Chase
Kaiser Permanente
LuxConnect
McKesson
Mentor Graphics
Mobily
Morgan Stanley
Nationwide
纽约证券交易所
RagingWire Data Centers
RBC Financial Group
Sabey Data Center Properties
Saudi Aramco
Société Générale
SoftLayer Technologies, Inc.
Sun Life Financial
T5 Data Centers
Target
TD Bank
Thomson Reuters
Turk Telekom
UniCredit Group
United Airlines
United Parcel Service
UnitedHealth Group
美国合众银行 (US Bank)
Verizon
VIRTUS 数据中心
Visa, Inc.
Wells Fargo
---