---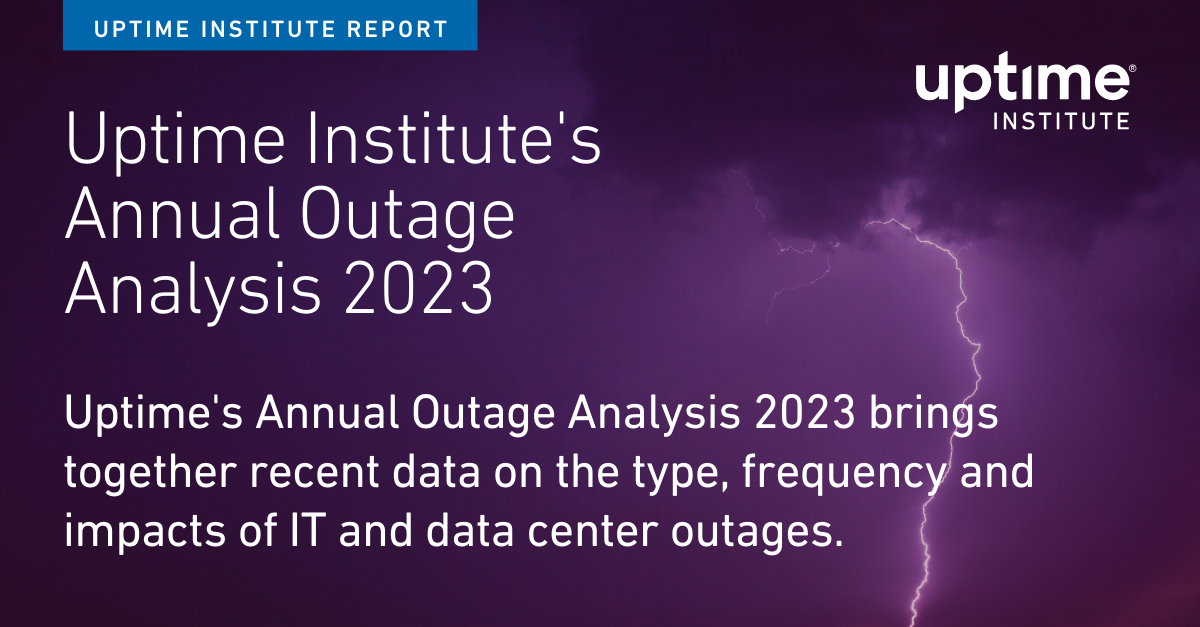 The avoidance of outages is a priority for operators of mission-critical digital infrastructure. In recent years, this has also been a bigger issue for regulators and market authorities. This report brings together and analyzes recent Uptime Institute data on outage trends, causes, costs and consequences.
Key Insights:

Data relating to outages should be treated skeptically. All methodologies to track the frequency, severity and costs of outages are subject to uncertainty, partly because of a lack of transparency and reliable reporting mechanisms.
There is evidence that outage rates have been gradually falling in recent years. Although most sites have experienced an outage in the past three years, only a small proportion are serious or severe.
When outages do occur, they are becoming more expensive, a trend that is likely to continue as dependency on digital services increases. With more than two-thirds of all outages costing more than $100,000, the business case for investing more in resiliency — and training — is becoming stronger.
Professional third-party digital infrastructure companies — cloud, colocation, telecommunications and hosting companies — account for a growing proportion of outages. This reflects the growing role and importance of these companies.
Human error and management failures contribute to a considerable number of outages. More training and investment in management processes is required.
Report Authors:
Andy Lawrence, Executive Director of Research
Lenny Simon, Senior Research Associate
Looking for the webinar?
This report is also available in webinar format. Watch the Webinar
Download the Report
Fill out the form below to download the report.
MORE ABOUT UPTIME INSTITUTE MEMBERSHIP
This report is just one of a number of resources available to Uptime Institute Members.
Uptime Institute Membership provides a platform for continuous education and professional development across your team through a mix of virtual and in-person events, exclusive research, briefings with our Uptime Institute Intelligence organization and a rich community of your peers to share learnings and best practices across the industry, on a global basis.
LEARN MORE ABOUT MEMBERSHIP
---